2019.06.07
Managed and promoted Giri Exhibition in Taipei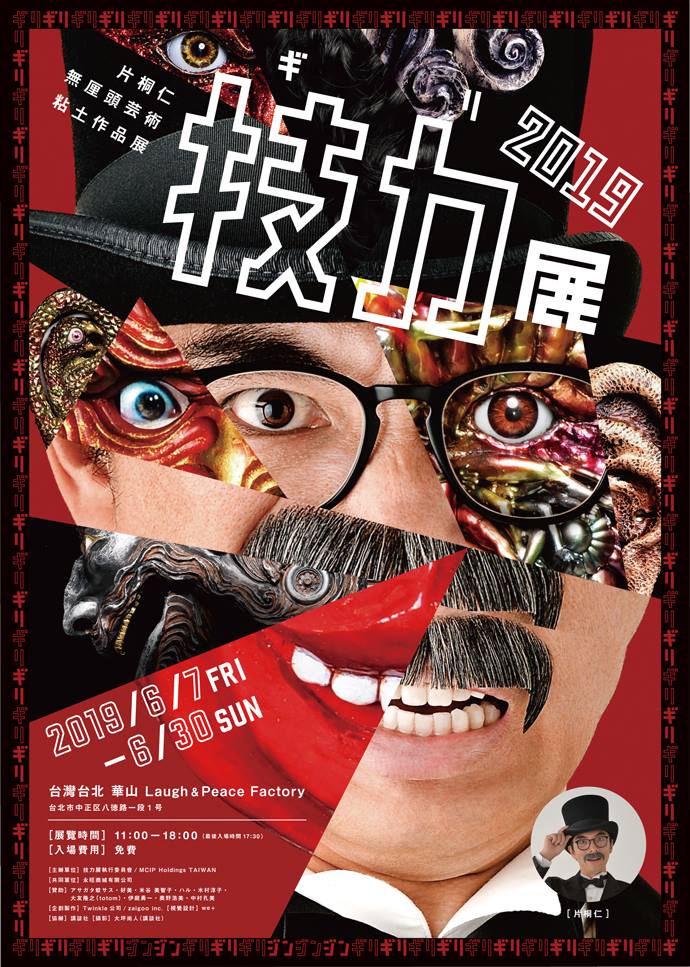 We managed and promoted Giri exhibition in Taipei. It is exhibition of creations  which made by Jin Katagiri belongs to MCIP HOLDINGS, Co. Ltd..He took the method that using clay added to everyday items about 20 years to make his art.
■ Date:2019/6/7(Fri)〜 6/30(Sun)
■ Place:Huashang1914,Creative Park
■ Promoted by:MCIP HOLDINGS, Giri Exhibit Planning Committee
■ Sponsor: AEON Mall, Inc.
■Cooperation:Kodansha Co.,Ltd.
■ Produced by:Twinkle Corporation/zaigoo inc.
■ Visual Design:we+ inc.